This program is a "community read" opportunity when everyone in Wilson County is encouraged to read the same book at the same time and then meet to discuss the book. The book is selected by a committee comprised of representatives from the Wilson County Public Library, the Friends of the Library, Barton College, Wilson Community College, and The Wilson Daily Times. The book selection is usually announced early in the year, followed by one or more discussion sessions. As one of the sponsors, the Friends provide some of the financial support both for the discussion sessions, which may include refreshments and speaker costs, and for the purchase of extra copies of the book in the library. The first Wilson Reads was held in 2006.
2016 – Life is Not an Accident, A memoir of reinvention  by Jay Williams, Presented by Gentry Buchan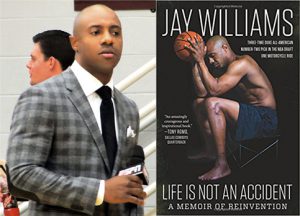 ______________________________________________________________________________
2015 – Strange as this Weather Has Been  by Ann Pancake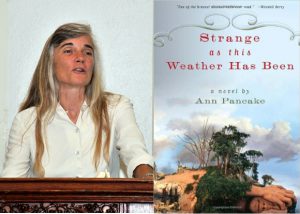 ______________________________________________________________________________
2014 – A Land More Kind than Home  by Wiley Cash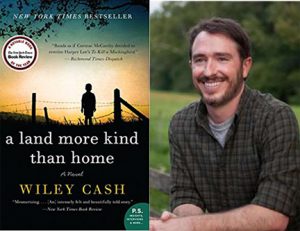 ---
2013 –  Unbroken: A World War II Story of Survival, Resilience, and Redemption  by Laura Hillenbrand.  Presented by Perry Morrison.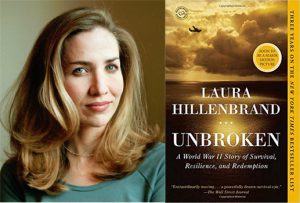 ---
2012 – Accidental Birds of the Carolinas  by Marjorie Hudson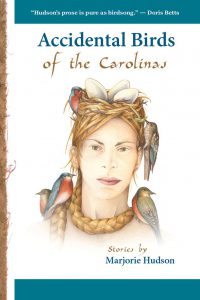 The Wilson Reads 2012 book selection, Accidental Birds of the Carolinas, is a collection of short stories by Marjorie Hudson. A readers' group guide was available which listed discussion points for those interested.  Accidental Birds is a collection of 7 short stories and a novella. Ms. Hudson, a North Carolina author from Chatham County, discussed characters in the book who cross paths in fictional Ambler County, NC.  The Wilson Reads Committee was very pleased to again have the author of this year's selection discuss her work and promote the Wilson Reads program in our community.
The second Wilson Reads program took place on February 21 as Margaret Bauer, Chair of Southern Literature at ECU and editor of the North Carolina Literary Review, spoke about NC writers as well as The Eastern North Carolina Literary Homecoming, which is a year-long program of events that celebrate and promote the culture and literature of North Carolina.
The 2012 Wilson Reads was sponsored by the Friends of the Library, Barton College, Wilson Community College, Wilson County Schools, and The Wilson Times.
---
2011 – The Queen of Palmyra  by Minrose Gwin
---
 2010 – Still Alice  by Lisa Genova
---
2009 –  The Great Gatsby and Tender is the Night  by F. Scott Fitzgerald
---
2008 – Plum Wine  by Angela Davis-Gardner
---
2007 –  My Old True Love  by Sheila Kay Adams
---
2006 – What the Deaf Mute Heard  by G.D. Gearino